a modern-day, down-to-earth daily devotional for women.
There is exaltation in your humility. Shoot. The title preaches by itself.
Tuesday, February 5, 2019
Verse of the Day: And being found in fashion as a man, he humbled himself, and became obedient unto death, even the death of the cross. Wherefore God also hath highly exalted him, and given him a name which is above every name. (Philippians 2:8-9 KJV)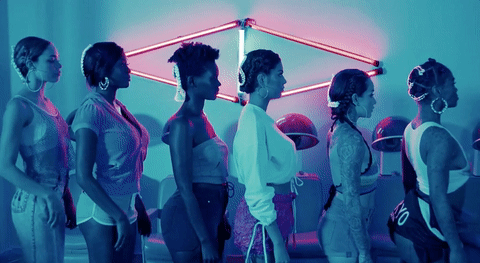 Humility. The act of being humble. When I looked up "humble," the definition read: having or showing a modest estimate of one's own importance.
There is exaltation in your humility. Humility is how you relinquish the world's order. And when you relinquish the order of this world, you make room for God's order. God resists the proud, but gives grace to the humble (James 4:6).
The passage of today's verse actually begins with "Let this mind be in you, which was also in Christ Jesus, in Philippians 2:5. Jesus was equal to God. But the Word says he made himself of no reputation. 
Maybe you've heard mention of this word "humble" in another passage of Scripture? I'm thinking the famous response, "If my people, which are called by my name shall humble themselves, and pray, and seek my face, and turn from their wicked ways; then will I hear from heaven, and will forgive their sin, and heal their land" (2 Chronicles 7:14). There is a snowball effect of blessings that begins ... with humility.
Humility is not about being passive and powerless. It is about bringing our spiritual lives under a code of spiritual prioritization. That is, by humbling myself, I create a life that acknowledges that the plans of the Most High are higher than my plans, than my will. When you humble yourself before God, you set the stage for Him to exalt you for His glory.
Trust a sister who knows: God can exalt you far higher than you can exalt yourself. It's not our will that God moves heaven and earth to carry out. It's His will.
God can produce more for your life than any social or corporate ladder can produce for you. And what God produces for your life ... will outlive this earthly realm. Remember that there.
Sit down. Be humble, sis. Let's pray: Father, let this mind be in me which is also in Christ Jesus, that I may submit myself to your heavenly order. Make me humble. Let there be less of me and more of You throughout my entire life. Your Word says, "If I be lifted up, I'll draw all men unto me." Help me to stay humble so You can be lifted up. And allow mad glory to be returned to Your name. In Jesus' name. Amen.
Please reload